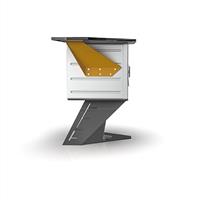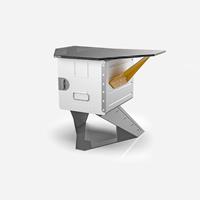 Airplane galleys are designed to offer a maximum storage capacity in limited spaces.
Standard containers are essential pieces of aviation hospitality equipment.
Aviation catering organizations pre-fill the containers before each flight and they are served to the aircraft before each flight. So, the containers have traveled onboard many aircraft from many airlines.
In an effort to 'upcycle' the most from each airplane, we have converted a galley container into a decorative coffee table with wings.
The container has been fitted with a clear acrylic base, giving an impression as if it is floating. The container takes up to two standard aircraft service drawers as well. In addition, there is a wooden board on the top surface of the table
The color is customizable to any RAL color of your choice and upon request
PACKING DIMENSIONS
PACKING TYPE : Wooden Crate
PRODUCT SPECS
Condition: Manufactured as new using genuine aircraft parts
Operation: Manual
Style: Fantastic
Manufacturer: SkyArt
Ready to be dispatched from Istanbul