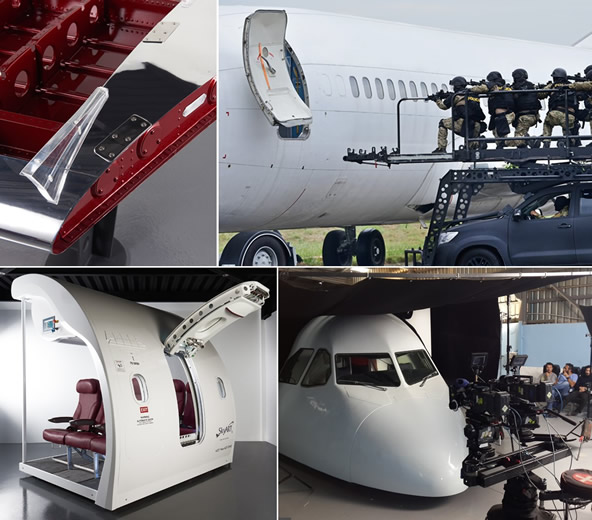 WHAT DOES SKYART DO?
The SkyArt project started in 2010, aiming to upcycle old airplanes and aviation parts into everyday objects that are both useful and beautifully decorative.
Since the day SkyArt was founded, it has continuously improved itself not only in technology but also in design. It has diversified its product range and services, first from upcycled aviation furniture to certified civil aviation cabin crew simulators, then to complex turn-key aviation facilities.
SkyArt operates in four main lines of business, all related to the aviation industry: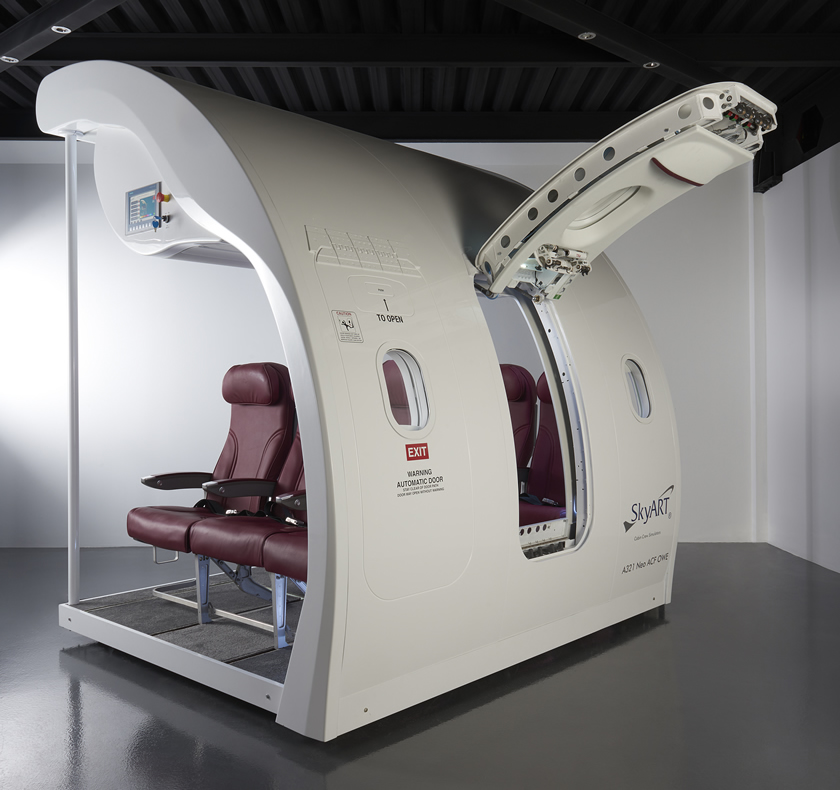 - CIVIL AVIATION TRAINING SIMULATORS
"Flight Attendant Training Devices" are widely used by the global aviation industry. Cabin training devices are vital for the quality and practicality of training as they give the most realistic environment and vary according to the aircraft type and the purpose of the targeted training.
They are supported by original software including Emergency Evacuation Simulators (CEET), Aircraft Door and Wing-Mounted Emergency Exit Training Devices (DT & OWE), Cabin Service Training Devices (CST), 'Virtual' and 'Augmented' Reality technologies (VR & AR) devices are quickly recognized and preferred in the world market.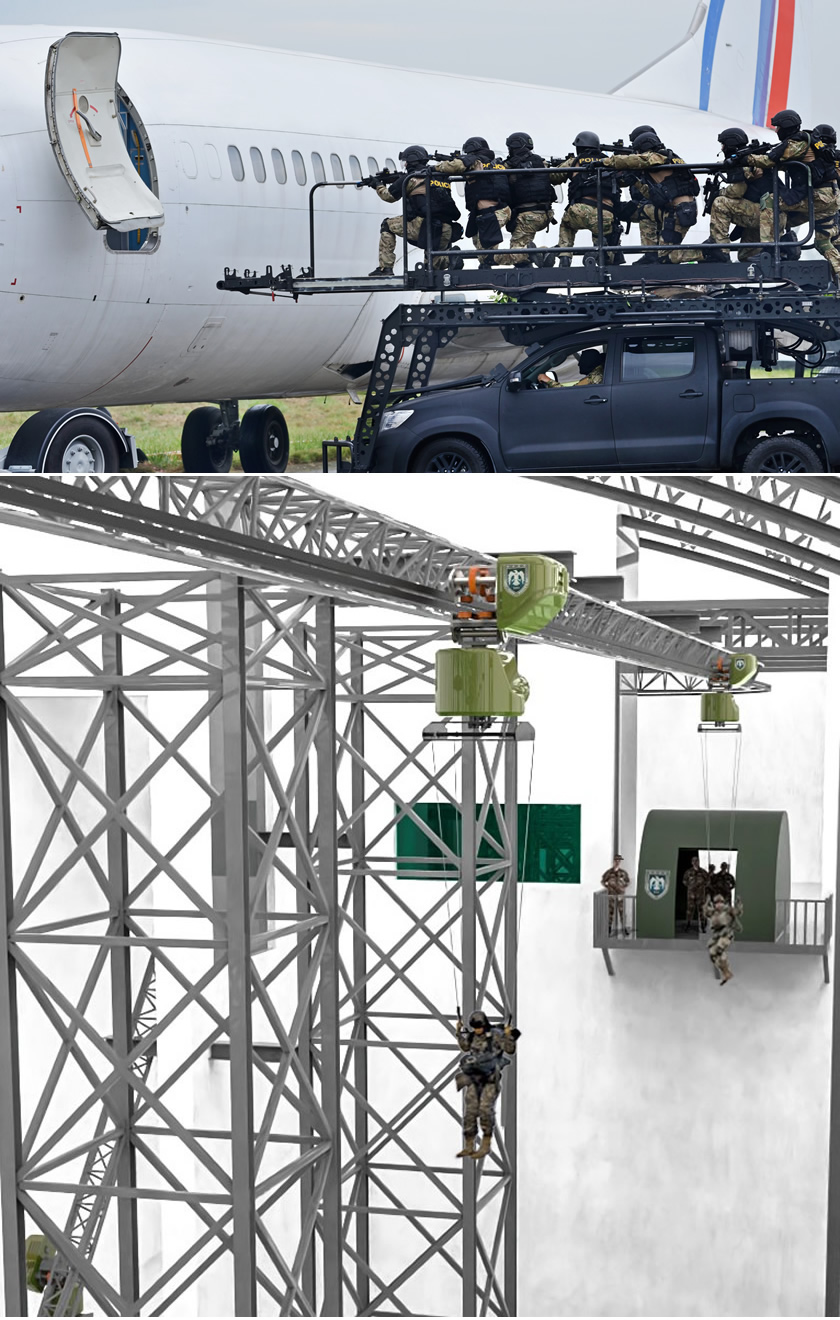 - DEFENCE TRAINING SIMULATORS
SkyArt is a global provider for state-of-the-art "Military Parachute Training Simulators" and "Counter-Terrorism / Aircraft Hostage Rescue Training Simulators".
SkyArt handles the entire process for complex defence projects – from the concept stage to testing to hand-over. SkyArt's expert engineers assess every aspect of the system, keeping safety a top priority.
The "Parachute Training System" offers parachute training to airborne troops in a safe environment. It is a system that simulates exiting the aircraft, various scenarios that may be encountered in the air, and safe landing all without the need for a real plane. This electro-mechanical system, which simulates the process of parachuting from the aircraft, allows students to encounter the negativities that they may experience during the jump and gain the necessary knowledge to eliminate them all while in a safe environment.
With the investments that SkyArt has made in high technology in recent years, SkyArt is on its way to becoming a worldwide leader and the preferred brand in the international market with special training devices.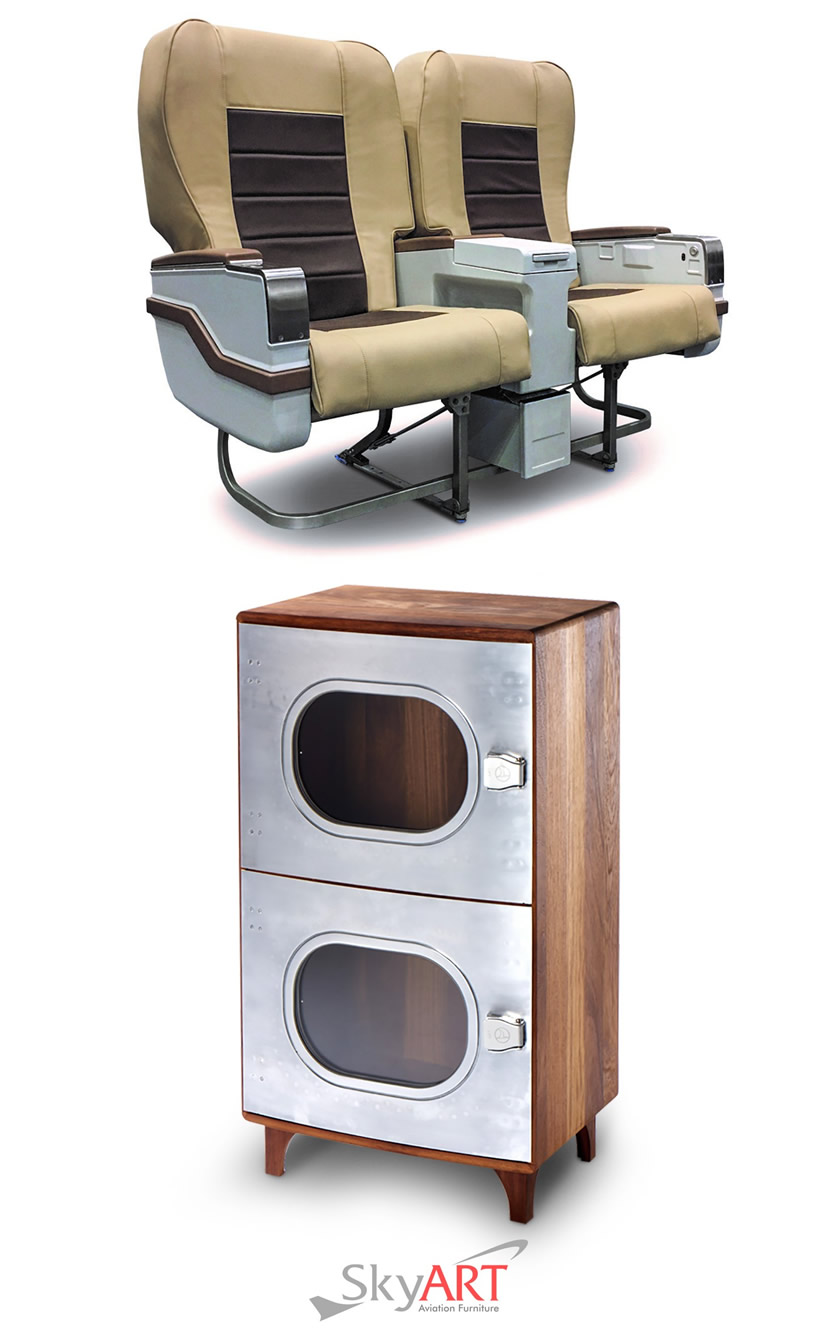 - AVIATION THEMED FURNITURE
The "Upcycling" method is the use of various items for purposes other than the ones for which they were produced, without converting them into raw materials. In recent years, the "Upcycling" method has emerged as an alternative to the recycling technique and is now a rising trend.
An example of "upcycling" would be the incredible transformation of aircraft wings into a meeting table that preserves the wing's original form. The design ideas are limitless which allows us to unleash an innovative and irresistible creative side.
With a philosophy of "100% Upcycling", SkyArt transforms the non-recyclable aircraft parts into luxury furniture and practical everyday objects.
All designer products come with a Certificate of Authenticity where you can see the highlights of the aircraft's history. With SkyArt, you don't just get stunning upcycled furniture, you also get to own a piece of aviation history.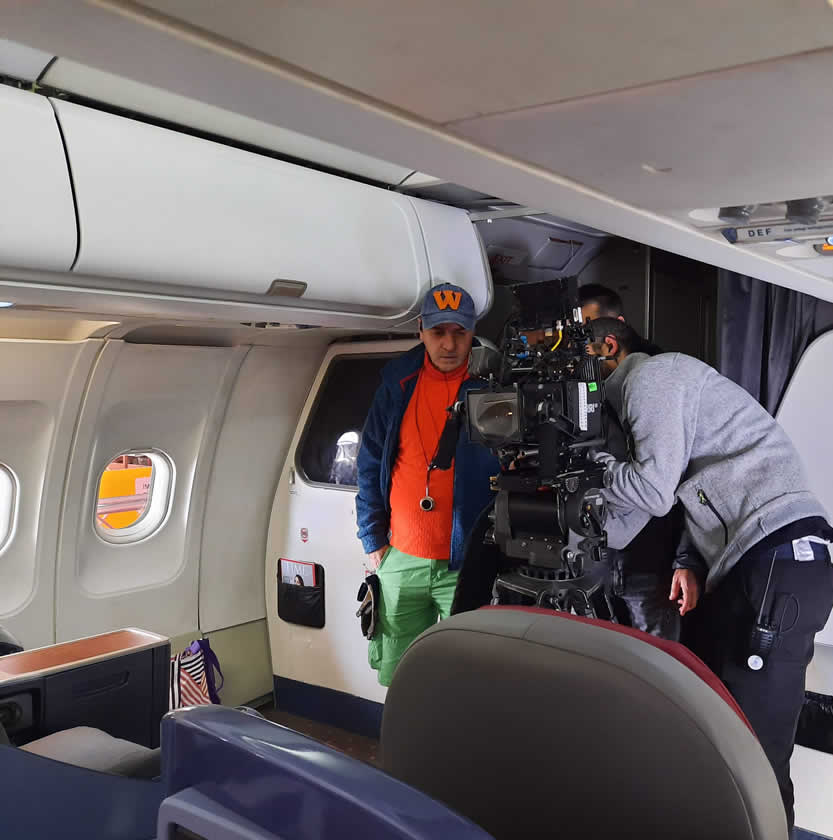 - AIRPLANE DECORS FOR THE PRODUCTION INDUSTRY
Hollywood is in love with SkyArt!
SkyArt provides aircraft movie decors for the production industry including a dedicated aircraft cabin environment using a genuine aircraft cockpit, fuselage, and interiors. Setups are fully customizable and highly modular which allows movie crews to change the layout of the cabin where and when needed. The seats and other cabin furnishings are interchangeable and can be re-configured easily.
As the passenger seats are not fixed to the cabin floor, changing the cabin configuration is possible within a matter of minutes.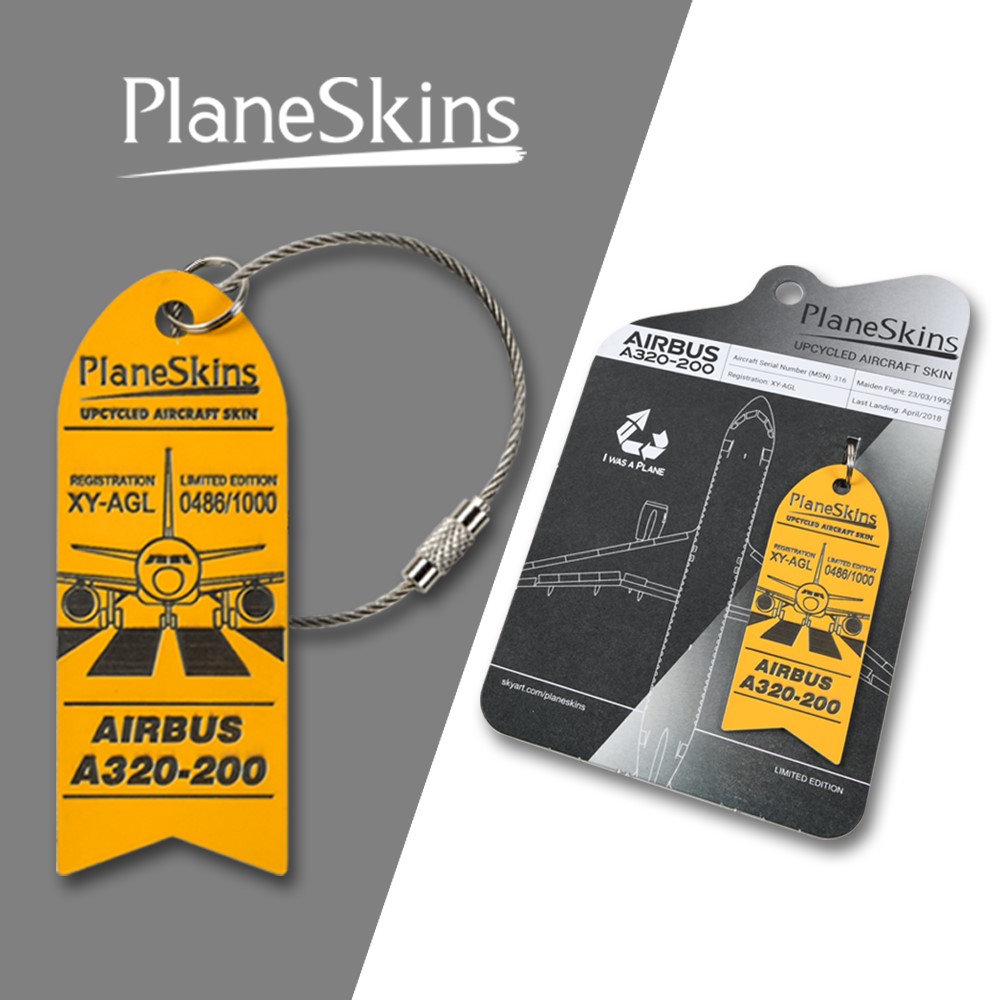 PlaneSkins: MADE OF PLANE
SkyArt is determined and focused to upcycle old aircraft parts at the highest possible rate. The spotlight is on finding inventive ways and unconventional uses of old airplane parts.
This is the philosophy behind "PlaneSkins".
The aim was to produce "pocket-size" functional aviation memorabilia that you can use in your everyday life.
Our launch products with SkyArt's new brand are PlaneSkins Keychains and Virga Key Hanger.