SKYART IS ON STYLEANDTRASHION.COM
Source :
www.styleandtrashion.com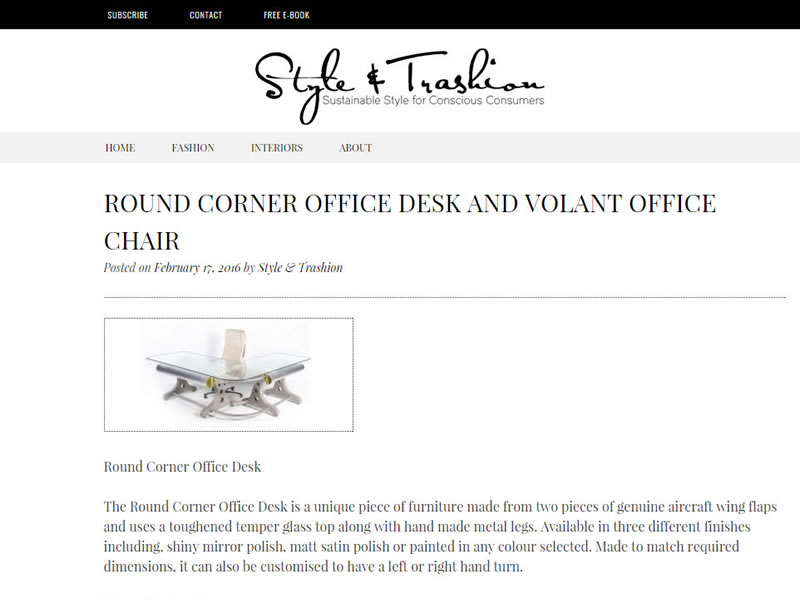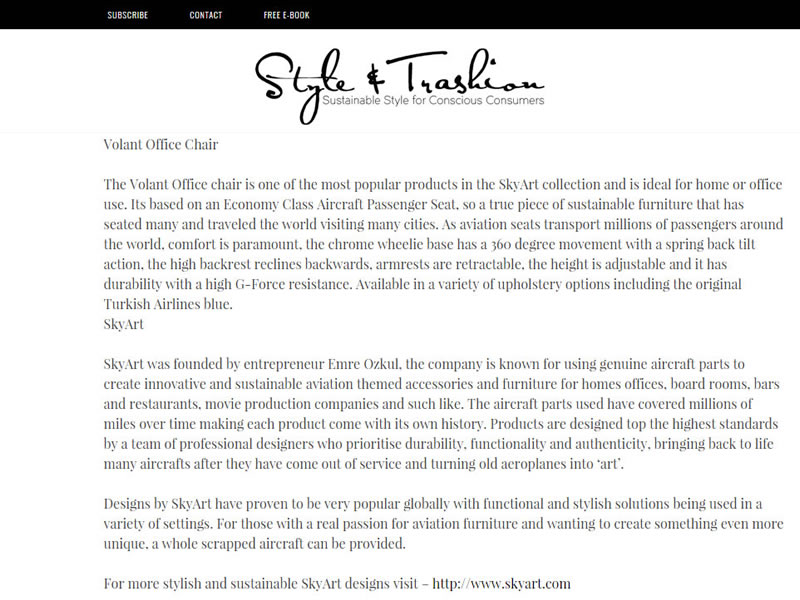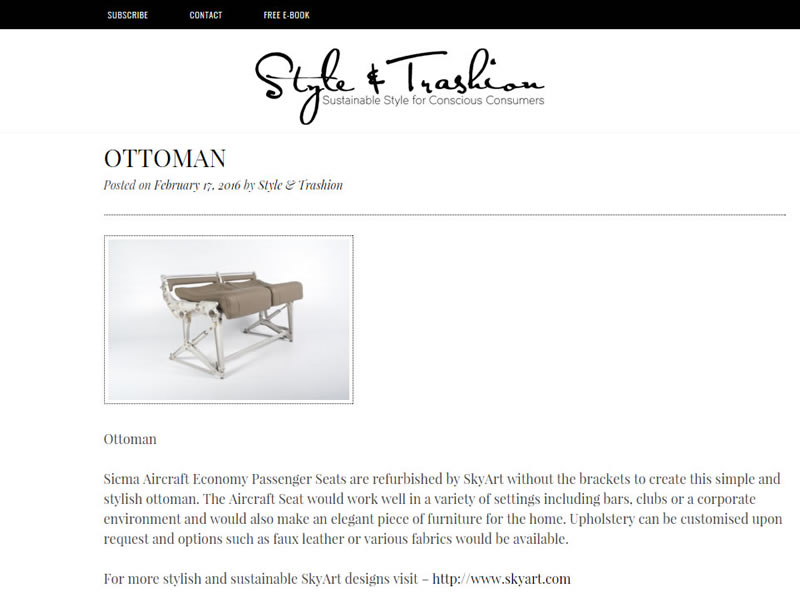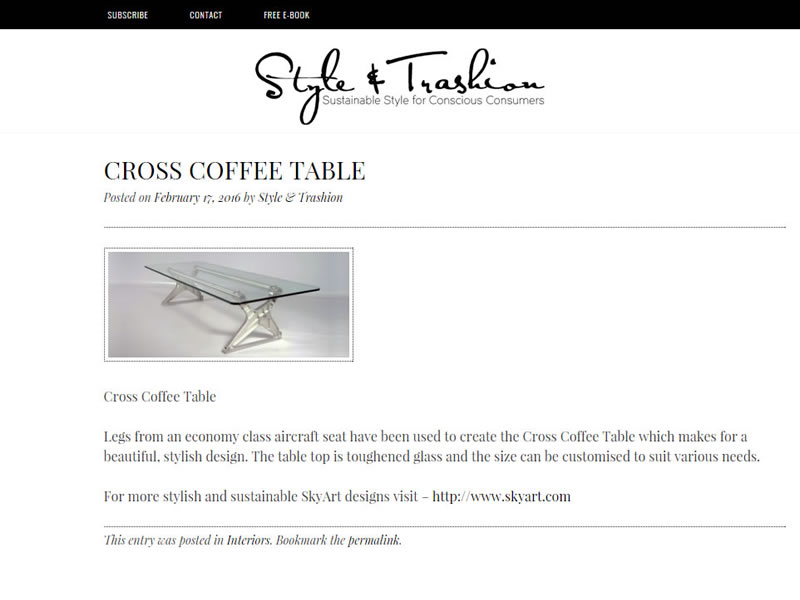 Style & Trashion is a content destination for conscious consumers who adore the sustainable style.
The purpose of Style & Trashion is to not only curate a range of stylish, sustainable fashion and design pieces each week but also to showcase the best in sustainable style by talented creatives around the world. Also, present you with sustainable travel features twice a month.

SkyArt also took its place on Style & Trashion in February 2016. We have received great feedback on our work.