SKYART DELIVERS A321 NEO OWE TO MEA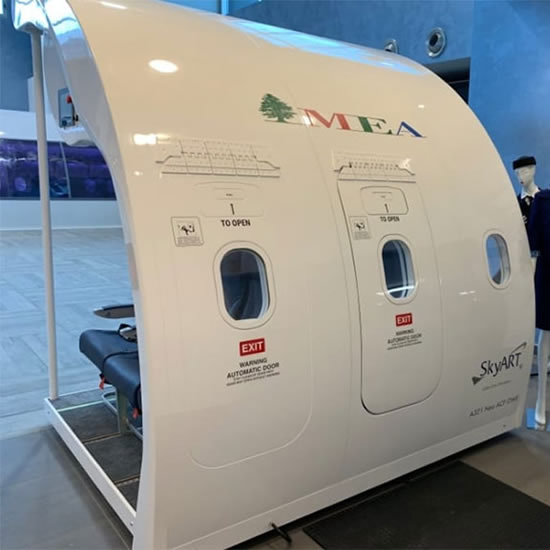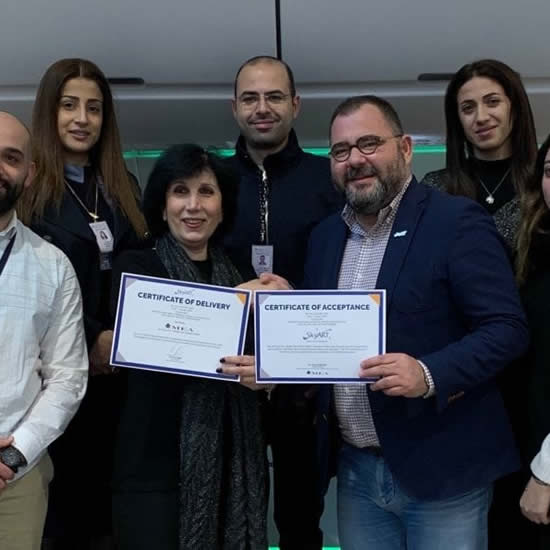 SkyArt has successfully completed the first delivery of 2020. Our A321 NEO ACF OWE door trainer has been installed in Beirut-Lebanon for Middle East Airlines / Air Liban

Turkey's first and only Cabin Crew Simulator manufacturer SkyArt has successfully delivered their new A321 neo ACF OWE door trainer to MEA (Middle East Airlines).
The device complies with all ICAO and EASA standards and is full of features. All normal functions and malfunction scenarios can be simulated with a state-of-the-art touchscreen control panel.
The on-site installation and acceptance tests were carried out in early January in MEA's brand-new hi-tech training facility in Beirut. MEA MEA Cabin Training Director Ms Imane Skakini and SkyArt's Mr Yasar Uckun have signed the acceptance documents that adds the new device to MEA inventory.
We are proud of completing this project for the Lebanese flag carrier airline, Middle East Airlines.
SkyArt cabin crew training devices are manufactured with the highest technology, they meet the EASA and ICAO standards, allowing the highest efficiency in the practical training of cabin crew. Skyart has so far completed more than thirty cabin simulators projects globally, has plans to deliver CEET, A320 / A321 / A330 / B737-800 and B787 Door Training devices in 2020.
https://www.airporthaber.com/havacilik-haberleri/skyart-teslimati-yapti.html