CHINA AIRLINES OPEN DOOR TO SKYART
Source :
Halldale Magazine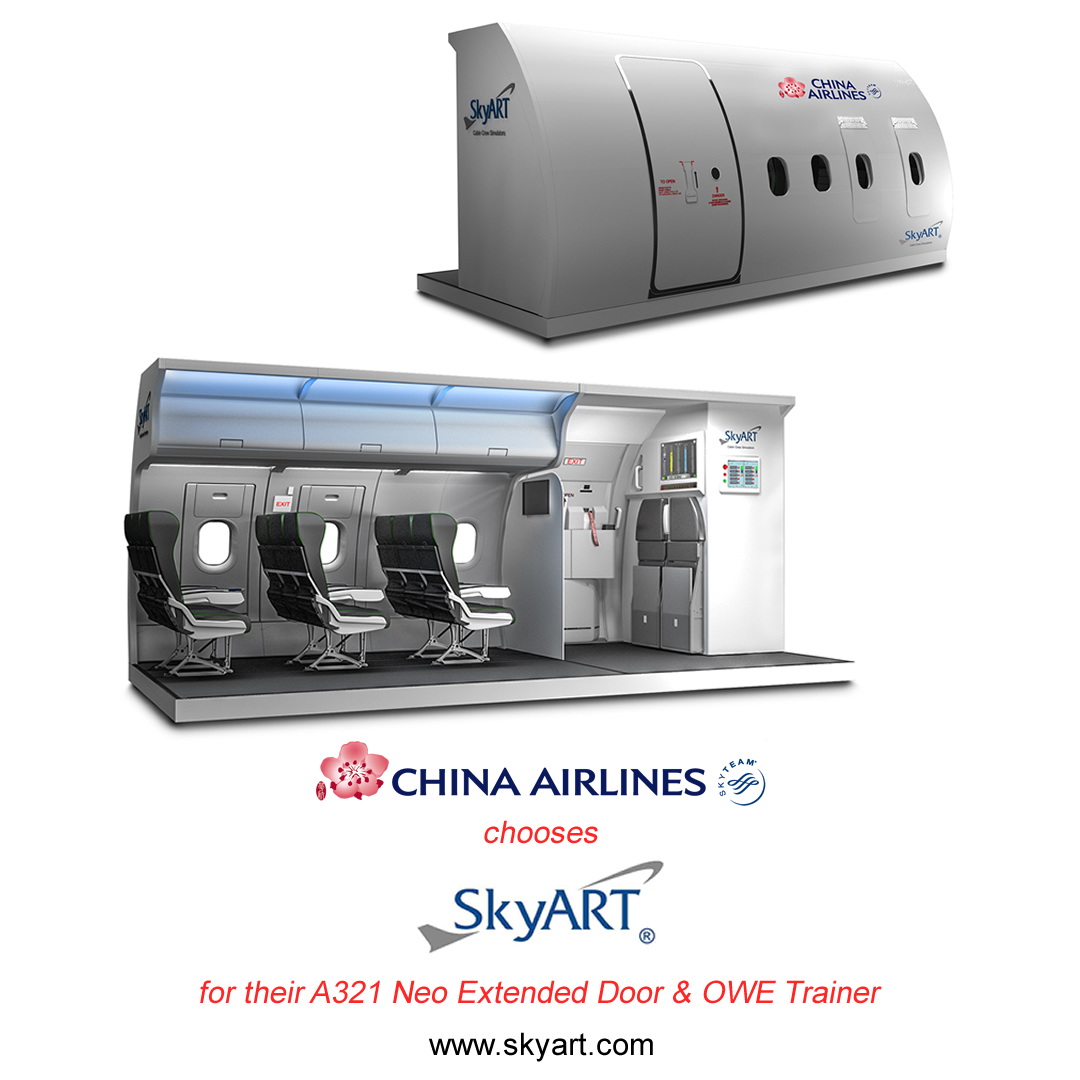 Skyart has been selected by China Airlines to design and manufacture an A321 Neo Extended Door & OWE trainer. The cabin crew simulator will be installed at China Airlines Training Center in Taipei, Taiwan, early in May 2021. The device is a fully functional main door, Neo ACF overwing exit with various malfunctions, CCTV system and virtual slide trainer.
China Airlines' cabin crew instructors will be able to control the simulator from an easy to use instructor panel and mobile instructor panel. The main door and overwing exit will be equipped with visual systems which create a realistic environment of outside conditions during training. The virtual slide trainer will be installed adjacent to the main door and the projectors in the dark room will replicate real case scenarios and slide deployment.
https://www.halldale.com/articles/18004-door-trainer-for-china-airlines