AN INTERVIEW WITH SKYART ON APRONMEDYA.COM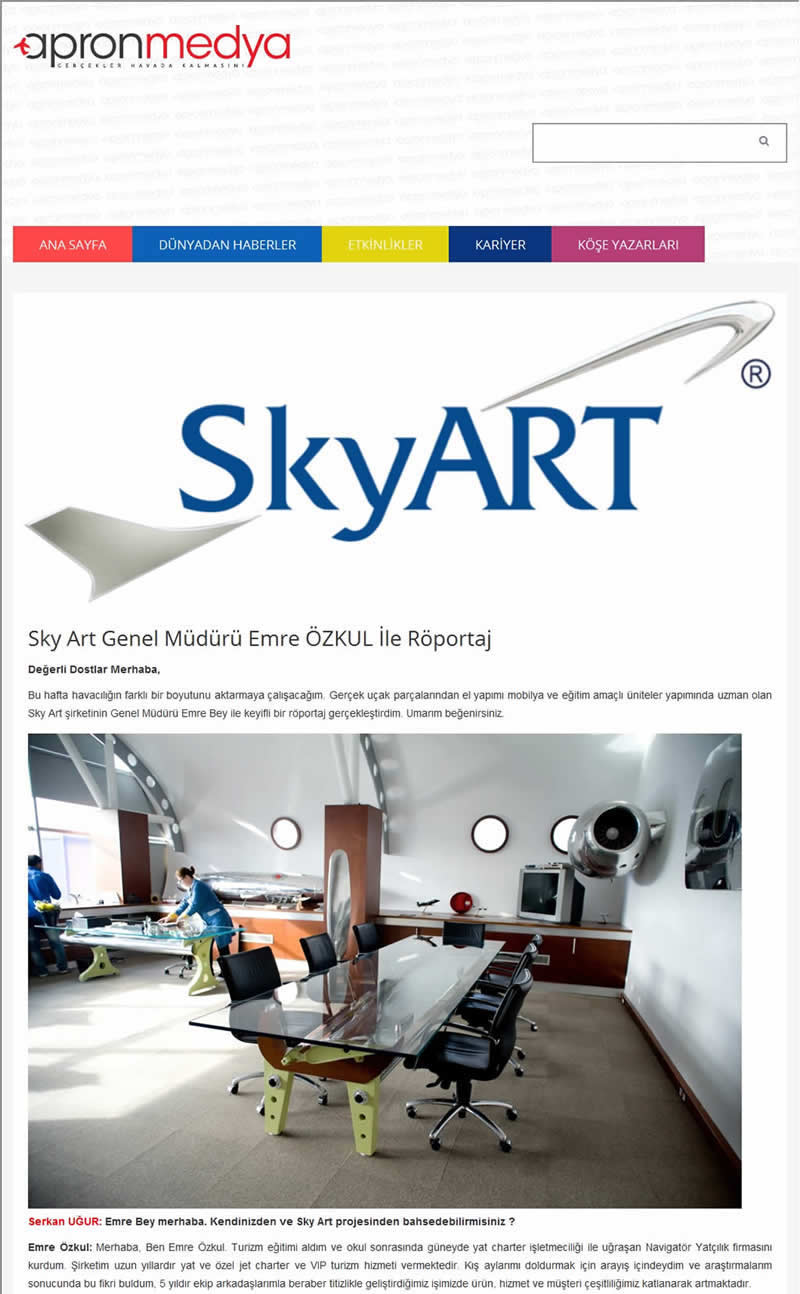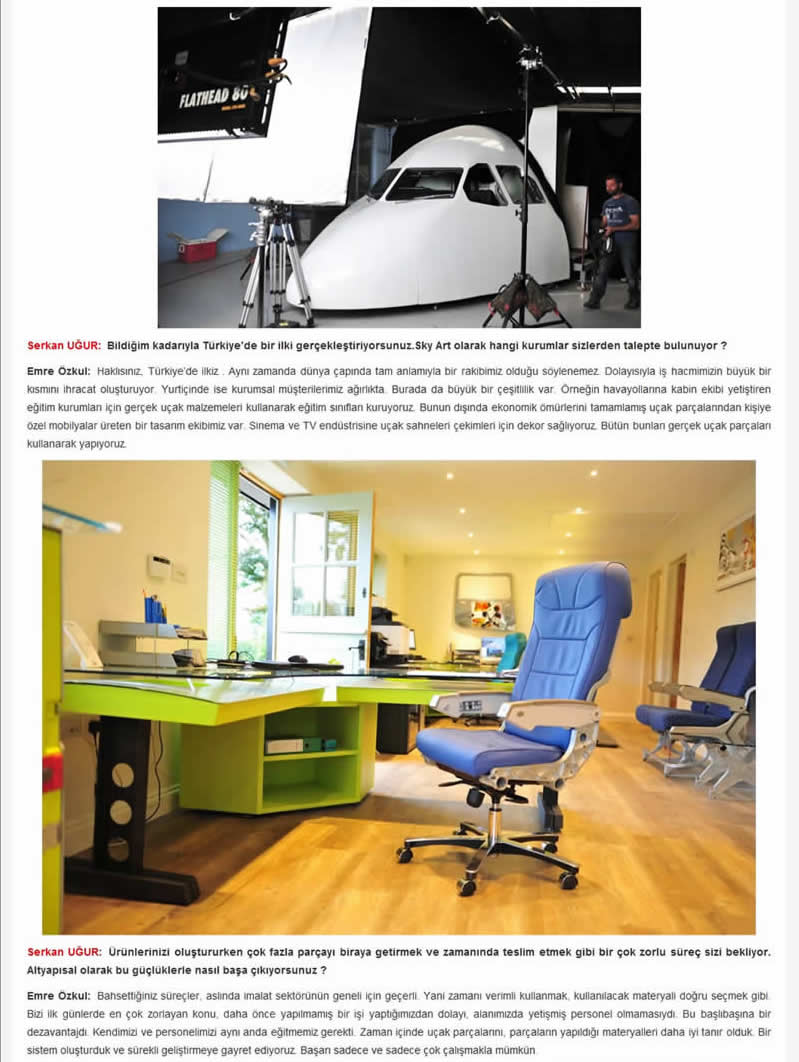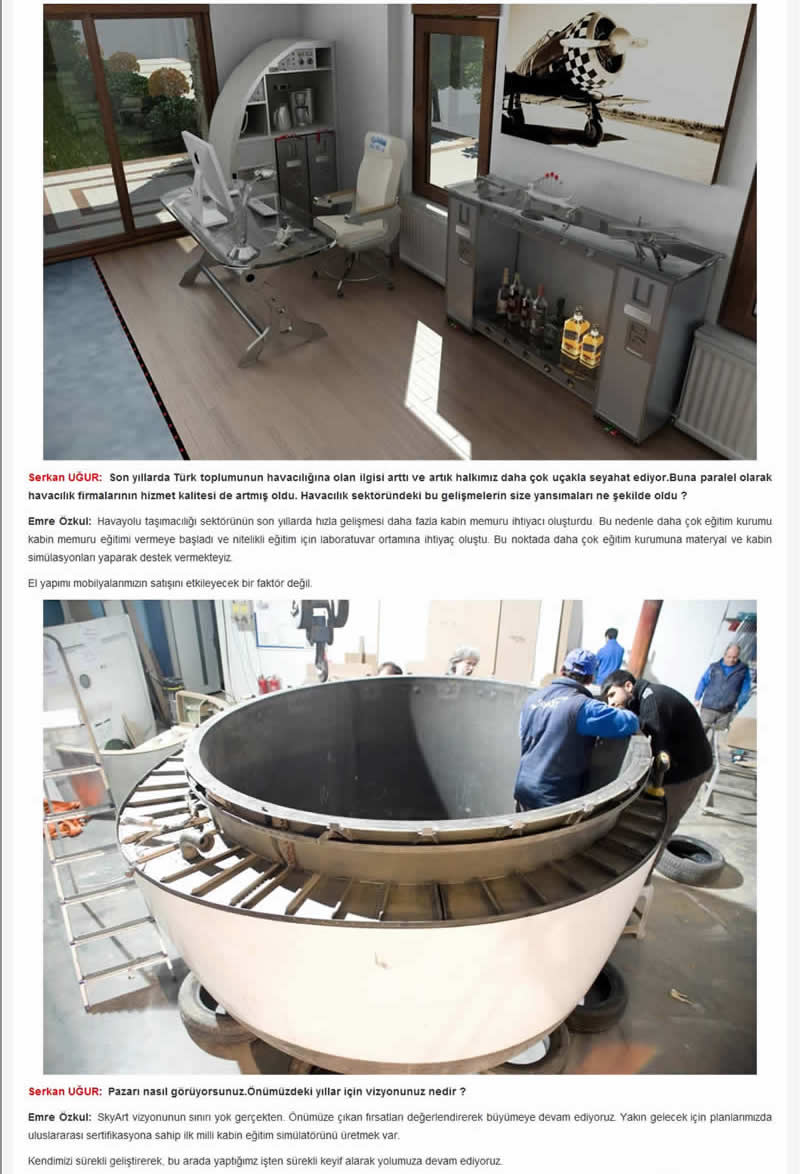 A popular Turkish aviation news portal, apronmedya.com has published an interview with Mr Emre Özkul, the founder of SkyArt

Serkan Ugur : Hello Mr Özkul, could you please briefly let us know about yourself and the SKyArt project?
Emre Özkul : Hello, My name is Emre Özkul and I am originally from tourism background. I am the founder of Navigator Yachting and my company is serving VIP clients with private yacht charter and luxury jet rental services. SkyArt idea came to me when looking for a new venture to fill the less busy winter months. It has now been five years and the is growing ever so fast.
Serkan Ugur : As far as I know# you are a "first" in Turkey. Who are your customers?
Emre Özkul : You are right. We are the first company in such an area in Turkey and also we are a leading brand in the world as well. We can say that we do not have many global competitors. Therefore most of our customers are abroad and we export a lot. In Turkey, we do have a variety of customers. For example, we build aircraft cabin trainer mock-ups for cabin crew training institutions and airlines. Other than that we do design and build a decorative home and office furniture using old aircraft parts. In addition to all these, we do provide aircraft decor to the national and international movie industry. We do all of the above, using genuine aircraft parts.
Serkan Ugur : It sounds great, when manufacturing your products, you have to put many parts together and deliver the finished product on time. What are the difficulties you face when doing this?
Emre Özkul : Actually what you have just mentioned general issues for all manufacturing processes. I mean the delivery times, the manufacturing challenges etc. The real problem for us at the beginning was that this was never done before. Therefore we had to learn on the job and train ourselves at the same time. At the beginning, there was no qualified personnel to work with and nowadays we know the materials better and I can proudly say that we have a strong team. We did establish a system and we continuously work on getting better. As you know, success comes only and only with hard work. Serkan Ugur : What is in your sight and plans for the near future?
Emre Özkul : For SkyArt, the sky is the limit really. We keep growing using the opportunities along the way. We have plans to build the very first national cabin crew trainer with international certification.
Serkan Ugur : Well, good luck and thanks for your time answering our questions.
http://www.apronmedya.com/skyart