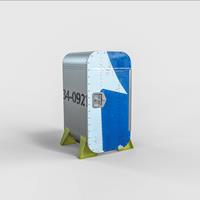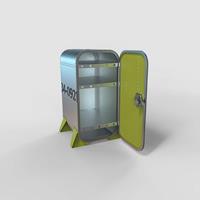 The ThunderBox has been upcycled from a section of an Airbus A320 fuselage.
It features the fuselage of an Airbus A320 MSN 676.
This version comes in painted surface; however, it is also available in matt satin polished version as well as mirroe or airbrushed options.
The ThunderBox is hand-made. It offers plenty of storage.
This cabinet will be a great add-on to your space where you need to store items in style.
PRODUCT SPECS
Made of genuine aircraft skin
Comes from A320 (MSN 676) aircraft
Handmade by a skilled "SkyArtist"
Unique aviation memorabilia
Condition: Manufactured as new using genuine aircraft parts
Operation: Manual
Manufacturer: SkyArt
Aircraft Model: A320 MSN: 676
Lead_time: 4 weeks
* Subject to change based on SkyArt's schedule at the time of order confirmation