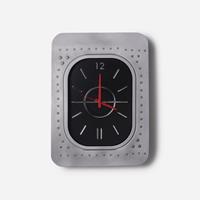 This outstanding four window wall clock art was developed from the genuine fuselage of Airbus 320-300.
This wall art does not only emit beauty but also History. The Aircraft has travelled across several continents and been used by several top-notch Airlines.
The window wall clock art emits beauty wherever it is hanged.
PACKING DIMENSIONS
PACKING TYPE : Palleted Wooden Crate
PRODUCT SPECS
Condition: Refurbished
Configuration: Single
Finish: Matt Satin
Manufacturer: SkyArt
Aircraft Model: B737
Ready to be dispatched from Istanbul