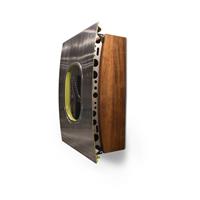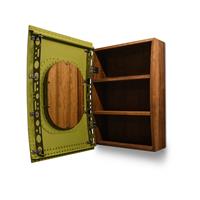 The Fuselage Wall Cabinet has been upcycled from a section of an Airbus A320 fuselage.
It features a single aircraft window with the iconic Airbus window shape.
This version comes with a mirror like shiny polished surface; however, it is also available in matt satin polished version as well as painted or airbrushed options.
The storage cabinet is hand-made using solid walnut wood and varnished decoratively. It offer plenty of storage.
The window glass has been replaced with an extra clear mirror and the cabinet comes with a custom-made hanging bracket, also made with aircraft parts.
The Fuselage Wall Cabinet will be a great add-on to your spaces where you need to store items in style.
PACKING DIMENSIONS
PACKING TYPE : Wooden Crate
PRODUCT SPECS
Condition: Manufactured as new using genuine aircraft parts
Manufacturer: SkyArt
Aircraft Model: A320 MSN: 316
Ready to be dispatched from Istanbul