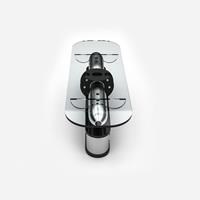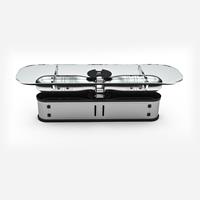 The Mirror Rocket Coffee Table - Metal is built around this masterpiece of aeronautical engineering.
This masterpiece is made from genuine combustion chamber unit of an A320. Combustion chambers are high engineering products, manufactured to withstand extremely high or low temperatures at the same time. The piece has been put together by our team to product this bespoke coffee table.
This fantastic design represents a piece of aviation history and can be yours with a few clicks.
PRODUCT SPECS
Solid cars aluminium structure
Mirror-like shiny polished finish
Tempered Glass Housing
Black Lacquer Wooden Panel Frame
Genuine Aluminium Container Box from an A320 Airliner
Unique item
Condition: Manufactured as new using genuine aircraft parts
Operation: Manual
Style: Fantastic
Manufacturer: SkyArt
Aircraft Model: A320
Ready to be dispatched from Istanbul