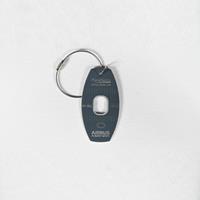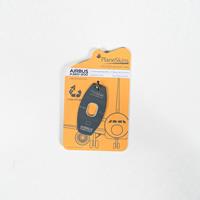 A320 GENUINE AIRCRAFT SKIN KEY CHAIN - GREY
At SkyArt, we've made it our mission to ensure that nothing goes to waste. This is particularly evident in our unique "PlaneSkins" key chains.
Made out of the leftover scrap metal of an A320 aircraft, we have created a total of 500 limited-edition key chains, all laser engraved and number tagged.
In addition, this key tag features the Iconic window of an Airbus.
No matter how small, own a piece of aviation history and give a second life to a retired airplane skin today.
The price includes the fast FedEx Delivery anywhere in the world
PRODUCT SPECS
Condition: Refurbished
Manufacturer: SkyArt
Aircraft Model: A320 MSN: 316