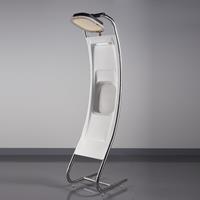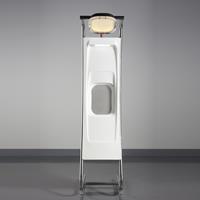 CYCLOP PANEL LIGHT
What you have here is an experimental example of upcycling, with a solid section of aircraft converted into a unique piece of aviation furniture.
Dubbed the "Cyclop" Panel Light, this artistic light display has been constructed out of a Boeing 737-300 side wall panel and features a chrome-plated frame with a custom-fitted lighting module.
Not only is this a truly one-of-a-kind product, but a legitimate piece of aviation history.
At SkyArt, we craft airplane furniture that runs the gamut from pilot seats to airplane wing desks. All our pieces come with a certificate of authenticity, and many cannot be replicated.
For your office, home, or business, there's no source for repurposed airplane parts like SkyArt.
PACKING DIMENSIONS
PACKING TYPE : Palleted Wooden Crate
PRODUCT SPECS
Condition: Manufactured as new using genuine aircraft parts
Configuration: Single
Operation: Electronic
Manufacturer: SkyArt
Aircraft Model: B737 MSN: 24221
Ready to be dispatched from Istanbul